WARNING: Spoilers for Ted Lasso season 3, episode 11
Ted Lasso season 3, episode 11 saw Mae offer Ted some wisdom through the form of poetry. Throughout season 3, the titular character has been in a slump of sorts. For understandable reasons, he's frequently been found sulking and longing for home, despite bearing the responsibility of AFC Richmond's leadership.
Thanks to Mae, Ted was able to acquire a new perspective. Mae is normally a character known for comedic relief scenes, with her motherly demeanor perfectly contrasting the juvenile goofiness of the pub regulars. However, in the series' penultimate episode, Mae pulls through with some elderly insight for Ted that helps him get over a mental hurdle. With season 3 offering both Ted and Jamie some well-earned catharsis in Ted Lasso, as well as Nate being welcomed back to the team, the cards are laid out for the team's final game in the series finale.
Mae's Poem In Ted Lasso Is Part Of Philip Larkin's "This Be The Verse"
The poem Mae recites to Ted in the pub is from English poet Philip Larkin, and is titled "This Be The Verse." The opening line, despite being written with the intention of shocking the reader with vulgar language seems naturally placed as dialogue in Ted Lasso. It takes a moment for Ted to even realize a poem is being recited to him. He listens carefully and considers the meaning of the rest of it, which offers a perspective on the cycle of nurture and upbringing, a common theme throughout Ted Lasso.
From Ted to Rebecca to Jamie, one of the show's central concepts is about how adults are still effected by the way they were treated in their youth. In Ted's case, he dealt with serious trauma regarding his father's suicide at a young age, and his mother's upbeat and positive personality prevented him from truly healing from the incident, instead repressing his emotions on the matter. This was similar to her upbringing, as she was raised against therapy and taught to never talk about difficult subjects. The poem in Ted Lasso season 3, episode 11 demonstrates a cyclical nature, implying that she is simply passing on the faults she received from her parents.
RELATED: 10 Biggest Predictions For How Ted Lasso Season 3 Ends
How Mae's Poem Helps Ted Confront His Mom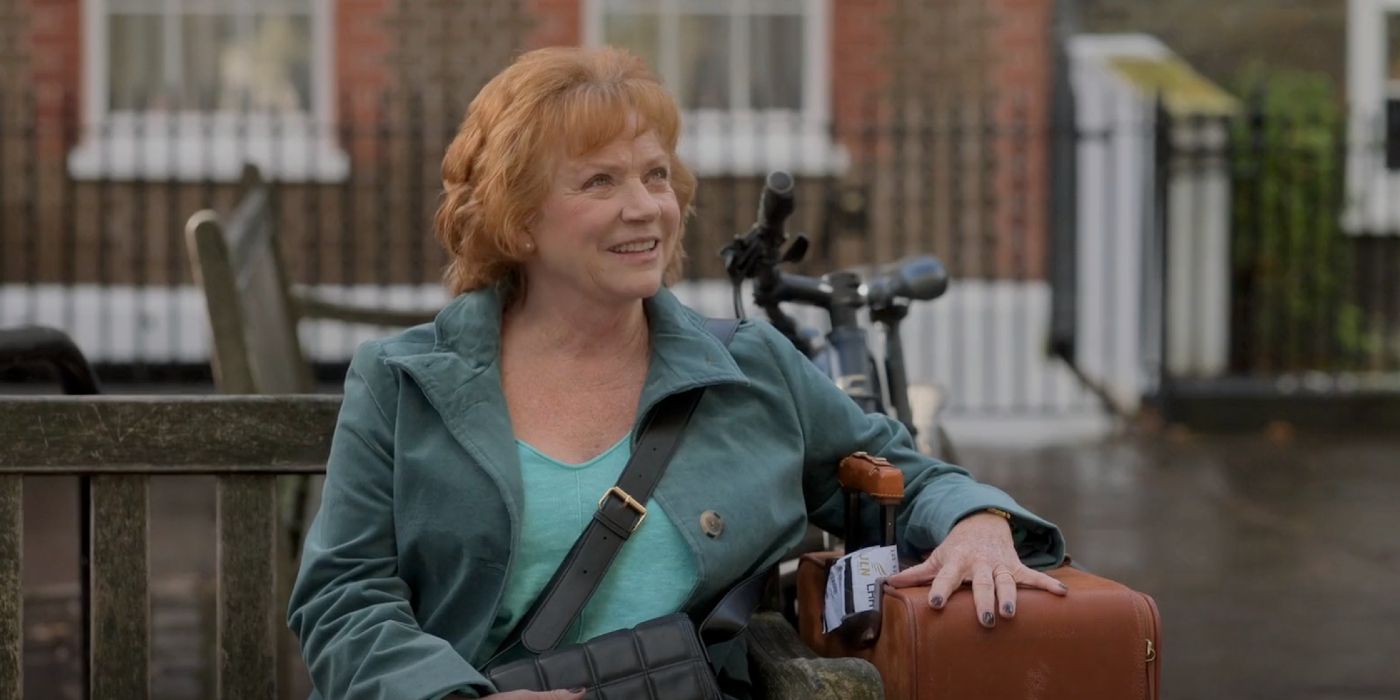 The climax of Ted Lasso's "Mom City" sees Ted confronting his mother about her parenting. He thanks her for raising him, but criticizes her for teaching him to bottle in his feelings about his dad. The poem plays a huge part in this, as Ted intends to break the cycle that has plagued his family. He's tried therapy and his own methods of healing because he wants to be a great father. In order to be the person, leader, and father he wants to be, Ted has decided to confront his past by looking to the source of the pain he feels. Rightfully, his mother has apologized, offering Ted some much-needed closure.